Hobo is the best way to use Vagrant on your Mac.
Watch this video to see how!
Hobo is the best and easiest way to control your Vagrant boxes and edit Vagrantfiles on your Mac. You can quickly start, stop, and reload your Vagrant machines. And you can easily create a new Vagrantfile from scratch.
Send a .hobo file to a non-technical user. They can launch a new environment with two clicks! It's perfect for development leads who manage their employees dev environments.
What Hobo Does
Start, stop, reload, and destroy Vagrant environments.
Novice users can launch new Vagrant environments with two clicks.
SSH into your Vagrant machine with one click.
Create new .hobo files which compile into Vagrantfiles.
Setup unlimited port forwards.
Sync multiple local directories to your Vagrant machines.
Quickly pick any Atlas box as a base for your machine.
Keep your Vagrantfile commands and provisioning commands in one file.
Automatically generates your Vagrantfile.
For Companies...
More Info & Compatibility
Compatible with macOS 10.12 Sierra through 10.15 Catalina.
Interested in a student discount? Email us for more info.
Browse our gallery of .hobo files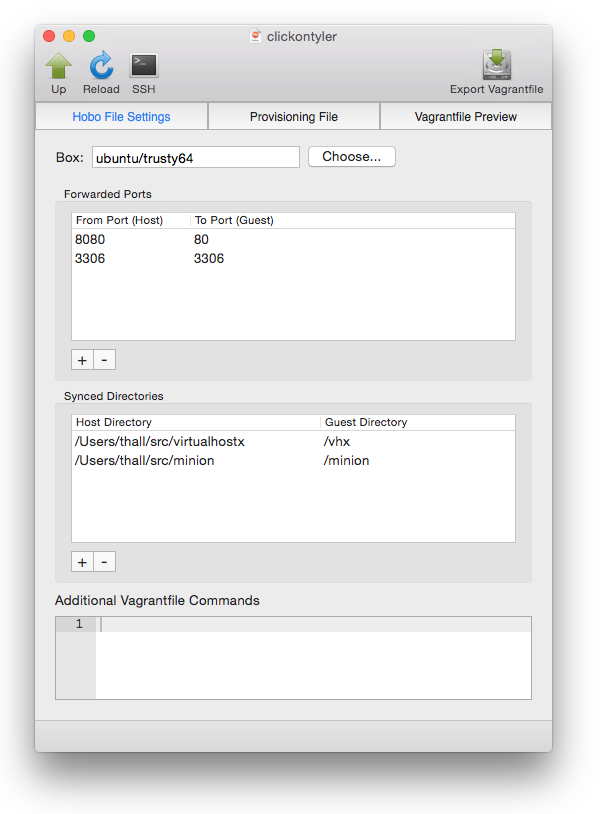 Screenshots of Hobo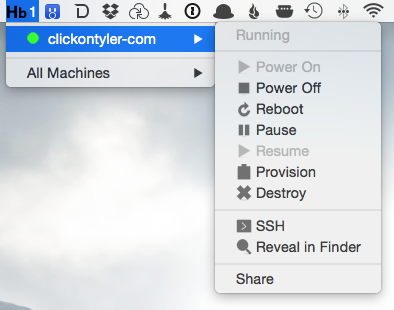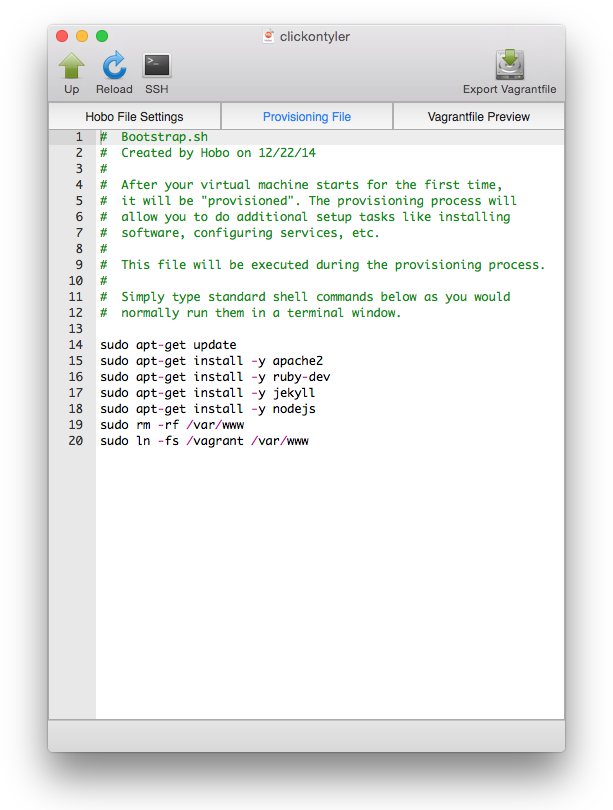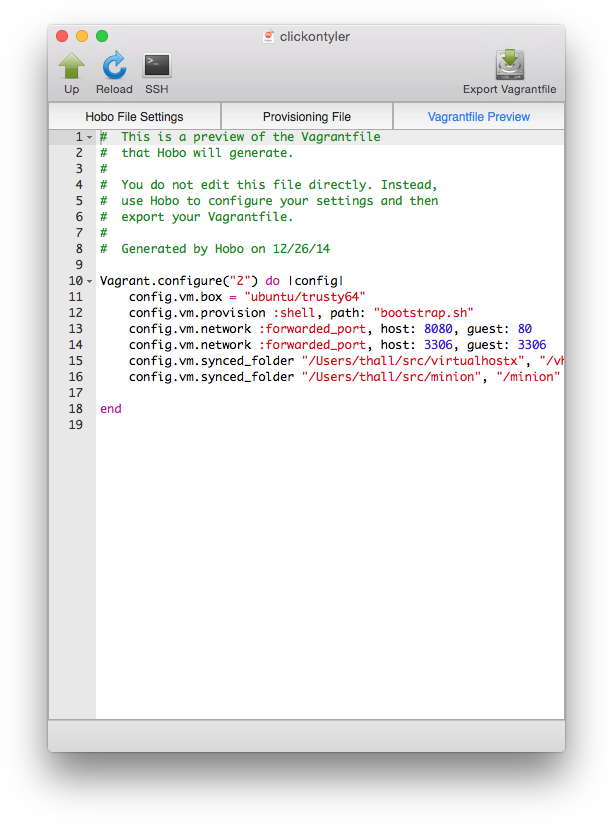 Our Guarantee
We want you to be happy — really. That's why we offer a 90 day no-questions-asked money-back guarantee. If for any reason you don't like Hobo after purchasing, feel free to email us. We'll be more than happy to issue you a refund.