Nottingham - A Simple Note Taking App For Mac OS X
Wednesday, November 25, 2009
About a month ago (apparently late to the game) I discovered Notational Velocity -- a slick little notepad for Mac. I really liked the idea of it -- lightweight and totally keyboard navigable -- but the UI and implementation bugged me. So I did what any good Mac developer does -- I reinvented the wheel and wrote a clone I call Nottingham.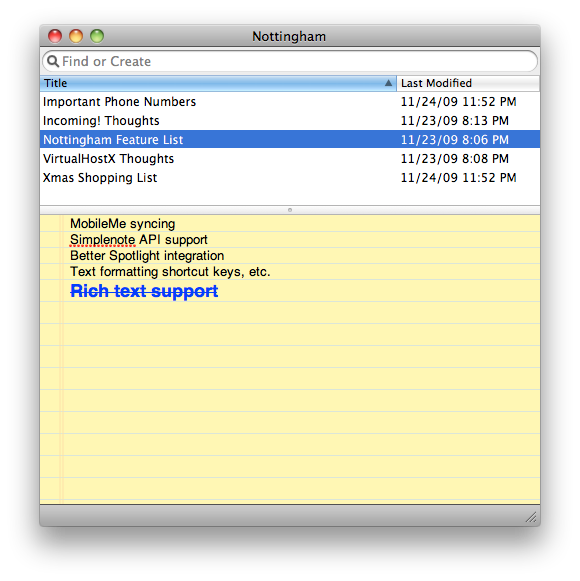 For right now it's a straight-up rip of Notational Velocity. To its developers I say thanks for the inspiration :-) In the coming weeks I'm hoping to add my own bit of flair to the app, including MobileMe syncing, real Spotlight integration, and (for iPhone users) syncing with Simplenote.
If you're curious and would like to give Nottingham a try, download it here.
As always, feedback is welcome. I'd love to know what features other users would like to see added.