Using VirtualHostX to create virtual hosts in MAMP is a great way to save money since you don't need to buy MAMP Pro. Here's how:
Step 1: Download and install MAMP. Note: MAMP is a little sneaky and forces you to download MAMP Pro. To get regular MAMP, you'll need to run their installer, click "Customize", and uncheck the "MAMP Pro" option.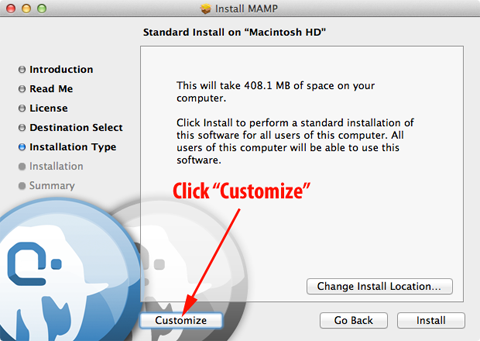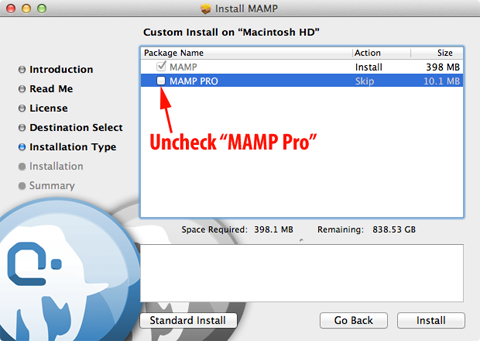 Step 2: Once MAMP is installed, put your virtual hosts inside /Applications/MAMP/htdocs/
Step 3: Make sure you've selected "MAMP" as your "Default Web Server" in VirtualHostX's Preferences.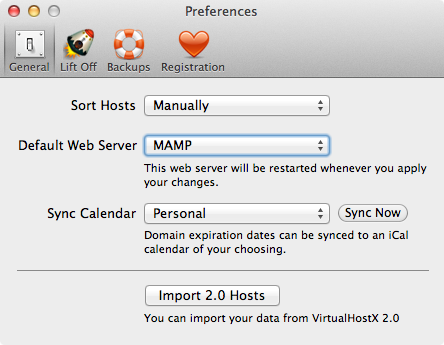 Step 4: Run the VirtualHostX Setup Wizard. It's under the "VirtualHostX" menu.
Step 5: Finally, click "Apply Changes" one more time.
Step 6: Launch MAMP.
Alternatively, here's a screencast by Jake Chapman showing the process in more detail.
If MAMP isn't starting from you, take a look at a solution here.