If you want to change the contact information for a previous order (name, email address or company name), follow these steps...
Choose the "View License..." item from your app's main menu.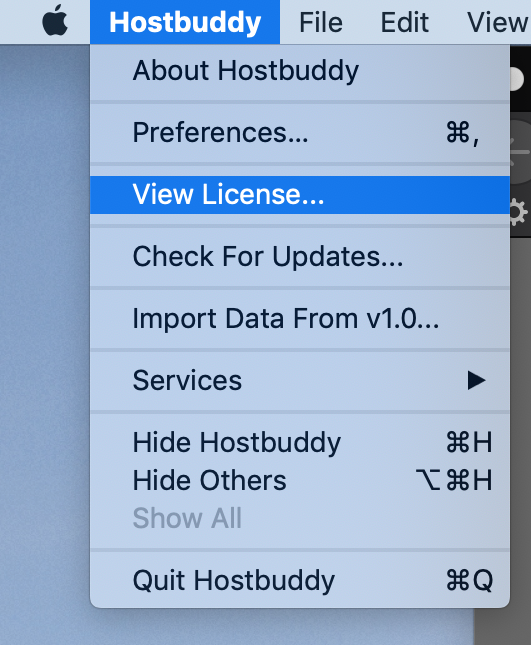 Your license details are displayed in the new window that appears. Click the "Manage License" button.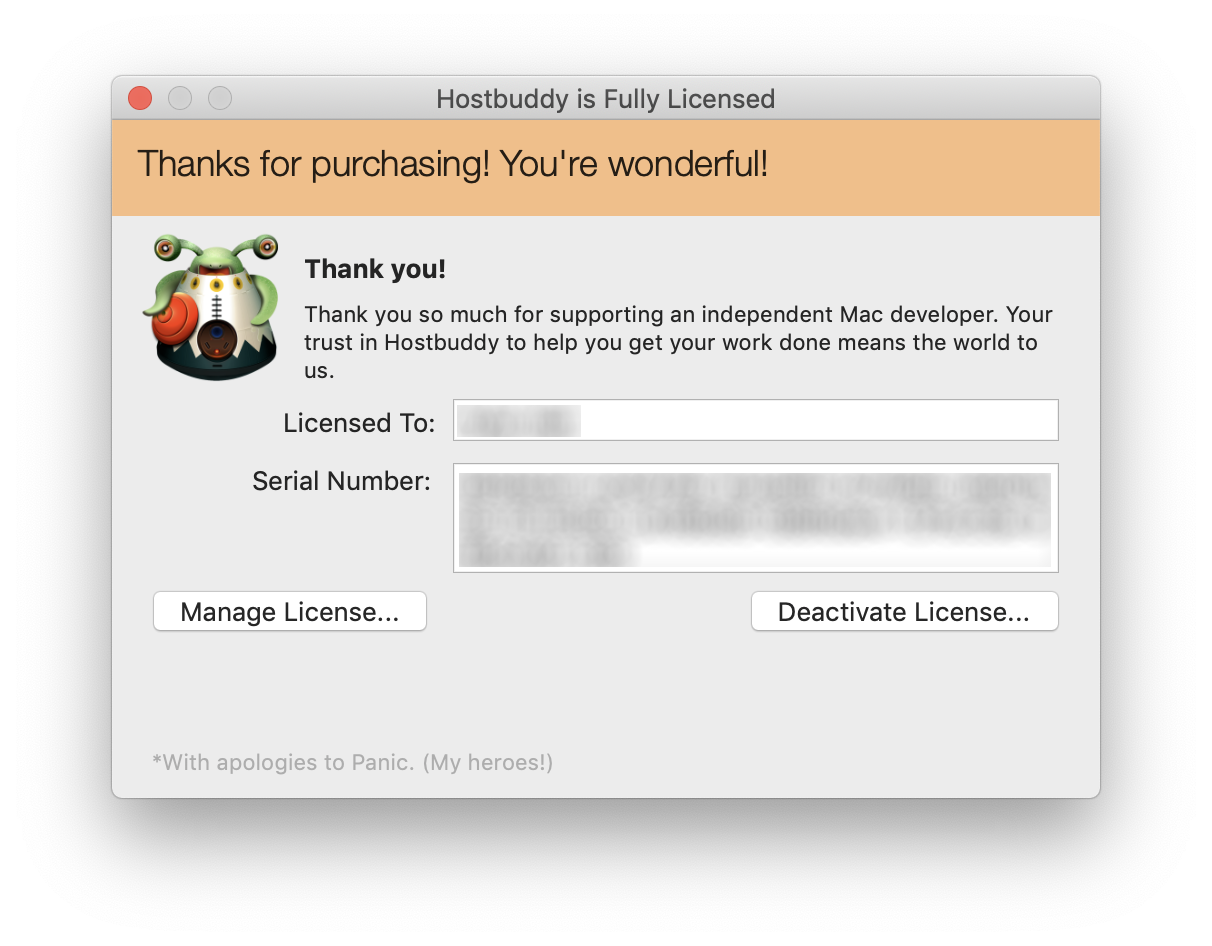 A new browser window will open showing you all of your previous orders' details. From there, you can:

Change the contact information associated with an order
Deactivate all currently activated licenses for that order
Purchase additional licenses
Feel free to contact us if you have any additional questions. We're always happy to help.