VirtualHostX 8.0 and above allow you to quickly share your websites across your local network (WiFi) to other computers or mobile devices.
After you've successfully created a website and verified that it works on your Mac, you can access it on other computers or mobile devices on your local network by visiting the "LAN URL" that the app displays. An example URL is circled in red in the screenshot below...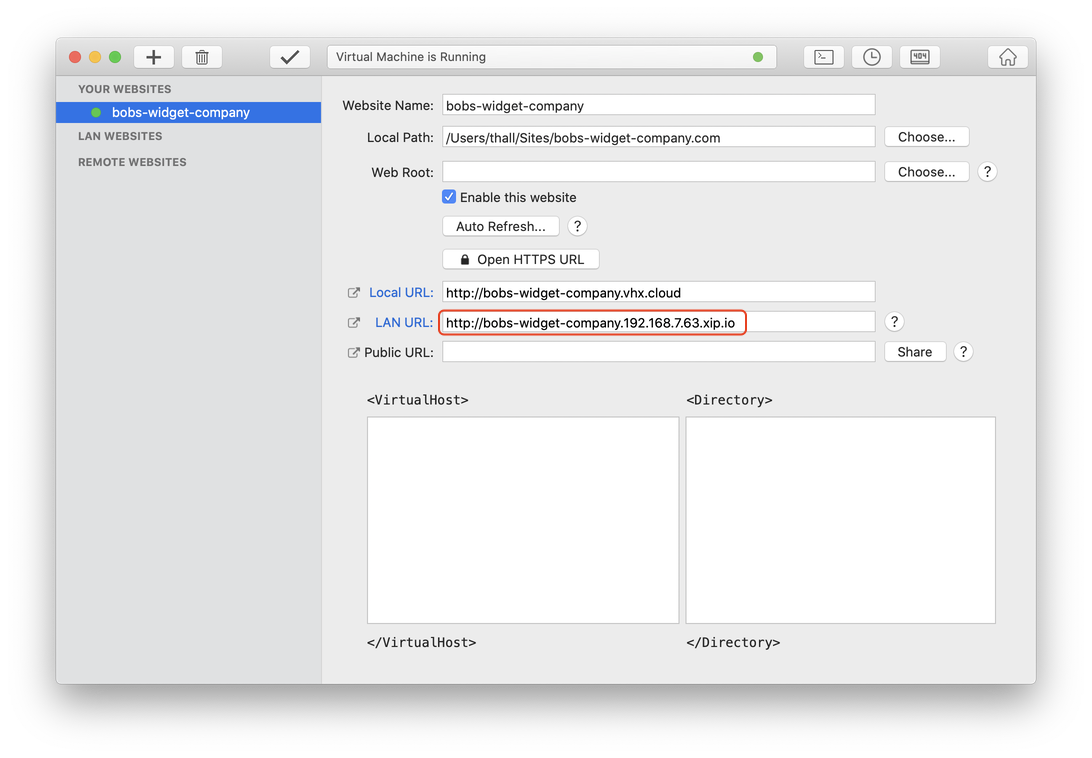 If you're using an iOS device, there's an even easier way. Download the VirtualHostX for iOS app onto your iPhone or iPad. The iOS and Mac apps will be able to communicate with each other and automatically show your shared websites, which you can then open in Safari with a tap.
First, enable Sharing in VirtualHostX's "Preferences" and click "Generate New PIN".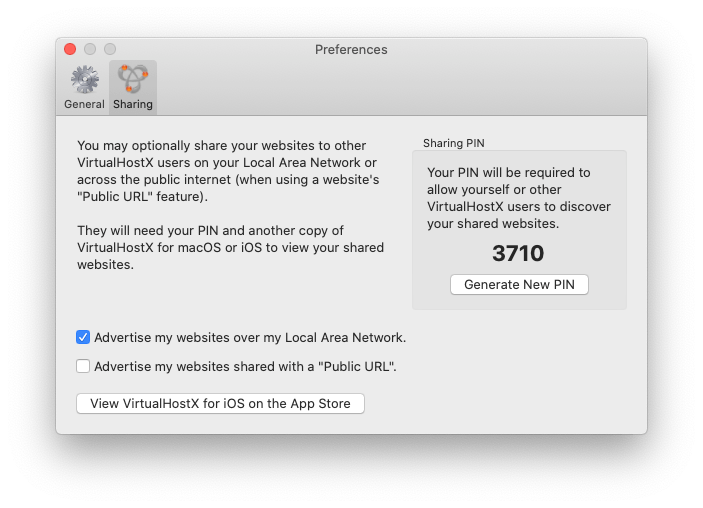 Then, open the iOS app and you should see a red dot indicating a new connection is available. Follow the instructions in the app to pair with your Mac. The screenshots below show the process...
New shared website available...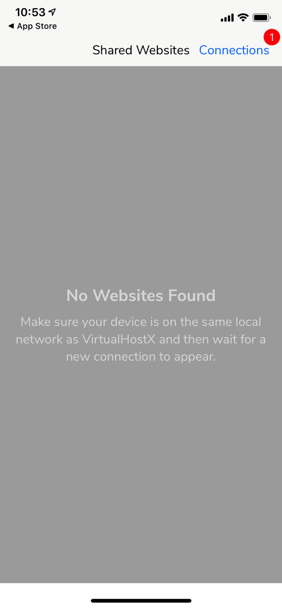 Available Shared Websites...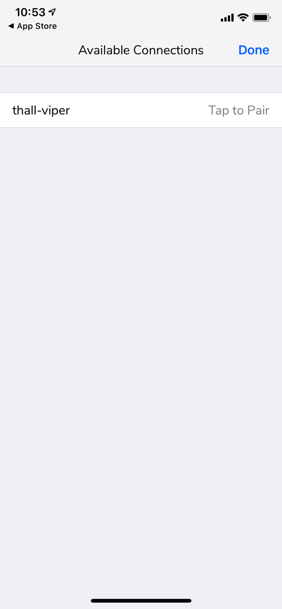 Enter PIN to connect...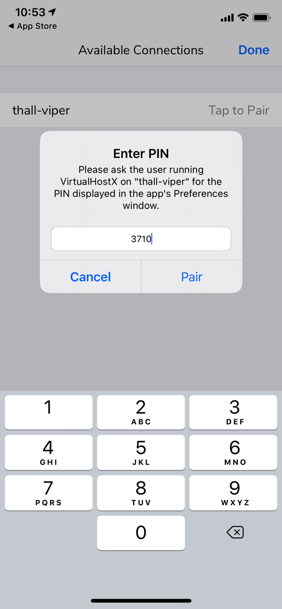 Connection was successfull...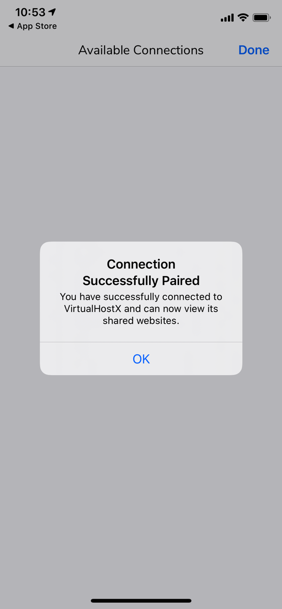 Tap to open shared website...